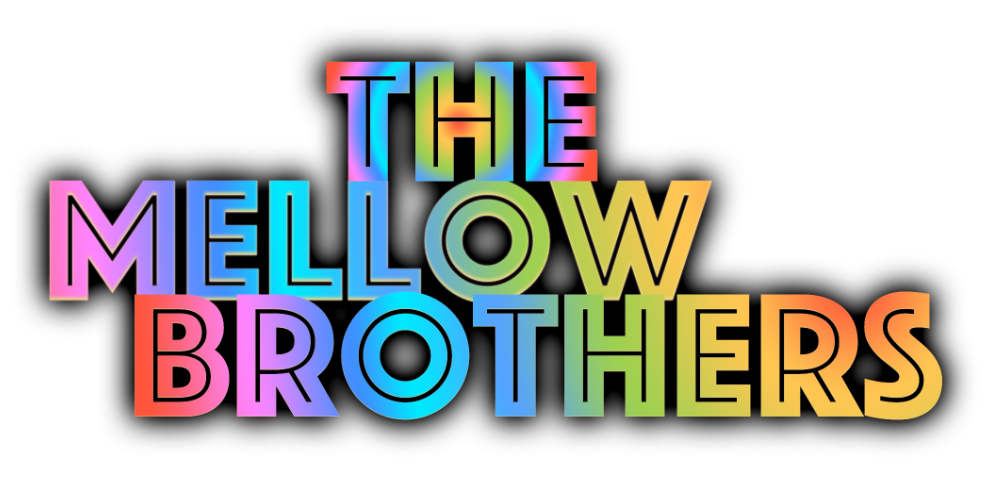 Ihre Stimme für die eVent-Hitparade.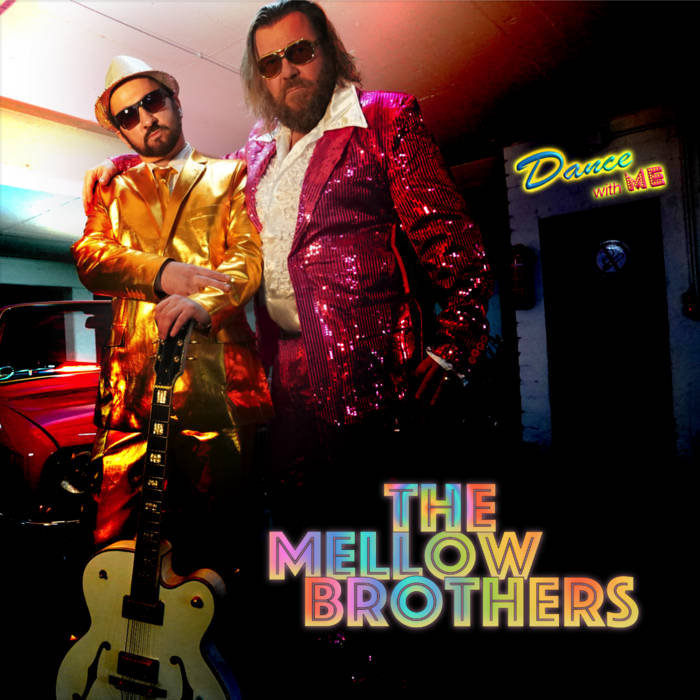 © The Mellow Brothers

The Mission

Is it a bird, is it a plane?
No, it's The Mellow Brothers !

They came from outer space down to earth, on a mission to save electronic dance music from superficiality and boredom.

During the dull time of Covid Lockdown, The Mellowbrothers started their musical good-vibes firework in the winter of 2020.

The canadian-silesian power duo Shaw & Tulpe were inspired by a documentary about legendary record producer Conny Plank and his free production techniques.

They wanted to create funky, powerful, organic-sounding music, full of love, sunshine & good spirit.
The idea was born to spread hope & positivity in a rather dark and gloomy epidemic situation.

(The line) ´Anything is possible and everything is allowed !´ from The Mellowbros.' manifesto, is surely able to tear down the walls & boundaries that the sound and style etiquettes have built around electronic dance music in the recent years.

What came out of this lockdown winter is a trailblazing, unique melange, that blends the character of Soul, Funk, Rock, Reggae, Hiphop and more, into a signature sound with a whole new edm livery.

They promised to never copy themselves and that is why every song is different, every song is fresh.

Trust me, when I say, The Mellow Brother's debut album is gonna be legendary !

© The Mellowbrothers 2021

---
---
Die Größten Erfolge/Ausszeichnungen:
Brothers from another Mother!!
JD Tulpe
JD Tulpe (aka Jay Dee Tulip) is a man of many passions & talents. While working as a creative director in a graphic design company, he co-owned with his father in the 90's, he woke up one morning, asking himself : 'Do I want to do this for the rest of my life ? The answer was shockingly simple, realizing that his biggest dream in life was MUSIC. So he quit his day job and two weeks later he took his spare money to buy himself a decent home recording studio.
He built a team of singers, producers, audio engineers and songwriters around him and started the first independent releases. After experimenting with a variety of genres, including Funk, Disco, House, straight Edm and Hip Hop,- JD signed a deal with the well known record label Dance Street. The first single sold some remarkable units across Europe but never became a big hit. After almost 2 years of endless nights in the studio and tons of finished productions, the situation within his team became stressful. Everybody had to make ends meet, but too little dollars rolled in. So the whole team split and off they went into different directions.
Piet Shaw was the main producer, arranger and songwriter in the group, who also had jobs as a studio musician, which was,- next to giving private guitar lessons,- his main income. So Piet also had no choice but leaving JD's music production company and only a short time later, JD sold his beloved studio to friends and on eBay. So the big man with the big heart stood there empty-handed.
But his dream never left his soul. That was back then.
In the almost 2 years, JD's recording facility had some famous artists in it's repertoire, including Angela Caran (singer and vocal producer for Mousse T., Canseven, Moloko, DeLa Soul, among others), Chevalier 'Chevy' Hadley, MC for N.O.A.H., Funky 9ers, and many more), Frankie Mc Coy (Lead singer for S.A.S.H! & others.), to name a few.
Around the time of the millennium JD got married, bought a house and raised two beautiful children. In the following years he owned several companies, mainly in the print & graphic design sector, and worked as a director for diverse TV and film formats. He also wrote many concepts for TV & other series,- and travelled the world as a professional TV-Producer.
As weird and funny as destiny can be at times, JD met his old love Julia, who is Piet (Shaw')s sister. They began an intense relationship after JD's divorce, that lead to a new marriage which lasts until today. And so the big dream story Part 2 started to evolve…
Piet Shaw
The Soul musician of canadian-german descent has been working as a composer, remixer & producer with numerous artists from all around the globe. As a founder of the Revolutionary Theatre,- a non-profit project,- his first international collaboration with somalian singer JT N'Our, directly lead to a remarkable success by winning the USA Independent Music Awards in 2007. (Grand Prize Winner)
The duo's song ´We don't want no war !´ (System of murder) made it to the 1st place, judged by the IMA panel (The Music Resource Group), together with the celebrity judges, including Buddy Guy, Africa Bambaataa, Peter Gabriel, Suzan Vega, Bebel Gilberto, Cindy Lauper, and many others…
In the same year of 2007, the HipHop-Reggae-flavored tune also won the first place on American Idol Underground as well as the artist poll on Indie Band Canada and made it to the semi-finals of the International Songwriting Competition (ISC) in the U.S.
While the song was making waves on the underground, it gained international radio & internet airplay and lead to a vivid MySpace career and more musical collaborations for Piet & The Revolutionary Theatre. The 5 titles off his self-released E.P. ´blues_hop_soul_love_reggae´, have been streamed over 250.000 times.
´No War!´ wasn't a regular title of the E.P.'s track listing, but was digitally released as a free bonus song after it's massive independent success. ´Making money with a song against the war, didn't make any sense to me. The thought of it was making me feel sick and disgusted´, says the singer & multi-instrumentalist about his non-profit mission in 'The Revolutionary Theatre'.
In the following years, Piet teamed up with the Connecticut based Rap duo ´Help us save HipHop´ and worked on collaborations with them. The song ´Against all odds´ that Piet wrote for H.u.s.H.h. was featured in a documentary about the two MC's. Rapper Method Man who became friends with H.u.s.H.h., was starring in the movie.
After the group which consisted of the two MC's ´Status´ aka ´Big Stat´ and ´Diadem´ aka ´Dia Diesel´ unfortunately split, Piet collaborated with Big Stat on the song 'Fighter' for his forthcoming Mixtape ´Don't quit your dayjob!´ that was hosted by Redman. (2010) Although 'Fighter' didn't come close to the success of 'No War!', it became a sleeper on the scene and was appreciated by HipHop fans, comparing it to oldschool legends like 2Pac or Nujababes.
Through Big Stat, who had good connections within the industry, Piet's track 'Up & down' was pitched to Eminem's management and the response & rumors said that Eminem, liked the beat and considered to use it for his album 'The Relapse Part 2'. (Eventually it has been an A&R decision that the song never got released).
Piet Shaw also made beats for R.E.U.B. an MC from Virginia, who created a classic with his approach on John Mayer's 'Waiting on the world to change', Lyrical Flamez aka Schizzy Trilll, a female MC and breakdancer, (also from VA) as well as for P.O.E.T. aka B.Bold, a christian rapper from St.Louis. Piet's last collaboration on the song 'What can I say ?' reaches back to the year 2016 and featured Big Stat & Tahmell, son of the great Rakim.
After a creative pause from collaborations and a well deserved hiatus, Piet rebuilt his home studio to make it a professional recording and production facility, in order to work on his own material as a songwriter. During that time he wrote & produced tons of material and studied Audio Engineering at the SAE Institute.
Referenzen:
DOm Definition of Music Label Düsseldorf
Weitere Videos